Elektroporcelán Louny
Company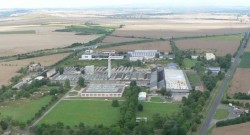 Elektroporcelán a.s. is a traditional supplier of insulators for electrical outside lines, electrification of railways and other trolley lines.
The company's core activity is production of porcelain and composite insulators, as well as products, for which extremely high abrasion resistance and mechanical and thermal endurance are typical, such as melting furnaces or fillings for filtration columns.
We are focused on customer satisfaction, improvement of existing products and services, as well as development of new products and distribution channels. We produce advanced and environmental friendly products whose functions keep our customer satisfied.
Louny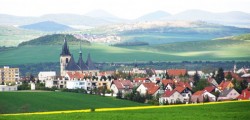 Division of Insulators Louny is situated 2 km away from the town of Louny on the west at the main road Praha - Chomutov at the foothills of the České Středohoří. The plant was built up in 1950 as a very modern factory by that time, in which porcelain insulators for both high- and low-voltage applications were produced. In 1958 it become a centre of association of six Czech companies and one Slovak company engaged in production of ceramic products. Presently we produce first of all the reinforced and non-reinforced insulators of medium assortment for both low- and high-voltage lines.
Merklín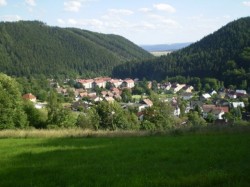 Division of Insulators Merklín is situated in the North-West Bohemia, in the village of the same name nearby the well-known spa of Karlovy Vary. The plant was founded as early as in 1870. AT the beginning it was producing the consumer ceramics, later on is became specialised to production of insulators for both low- and high-voltage applications, first of all to production of shell-type insulators for E.H.T. Presently the shell-type insulators for E.H.T are the main products of the Merklín Division. We are ready to make the insulators up to the construction length of 5,000 mm and for voltage up to 500 kV.